Arch Versailles
Male
Wolf and Archangel
Native American and French
Pansexual
Buddhist (Ironically)
Story
Many thousands of years ago, the God of Sin created his seven demons; Wrath, Greed, Lust, Sloth, Gluttony, Envy and Pride. He planned on taking over the celestial plain with them, and then every other single world. The other Gods and angels couldn't allow this, so the God of Sin was hurled down into the underworld, becoming what is now known as Satan, Hades, the Devil, ect. and the seven demons of sin were sealed away. However, the demons were immortal, they couldn't be locked away forever, so they made a prophecy that one day, the son of the heavens will carry the seven demons inside of his body. 
The son of the heavens was Arch. He and his twin brother, Moth, were born on a foggy autumn day in Harlem, New York. Both were born with a cross burned into their wrist, one on Arch's right wrist, one on Moth's left. His mother was a wolf shifter named Alexandra Versailles, their father an archangel named Micah. Alexandra was a beautiful french and Nez Perce witch, with a bad drug and alcohol addiction. She often sold herself out just to pay rent, because all their money went towards drugs and alcohol- until Alexandra met Micah. He saved her, he became her light. A year after Moth and Arch were born, Micah had no choice but to leave, in order to protect his family from the wrath of the archangels. After he left, Alexandra quickly fell back into her old ways of drug and alcohol
abuse. This went on for five more years, soon after that, she abandoned her children, forcing them to live on the streets. Micah then discovered this, not knowing where the woman he once loved had gone, he had one choice; take his sons to the celestial plain, and admit to the Court of Angels what he had done- and they became enraged. The angels held Micah captive, but Arch and Moth barely escaped death, plummeting into a portal that took them to a lower level of the celestial plain. Meanwhile, Micah's wings were torn from his body and he was locked away in hell for the rest of eternity. Arch and Moth were found by a white haired witch of a thousand years called South. He took them in, teaching them to use their magic and shifting, caring for them and eventually becoming their father figure. South could sense that Arch carried the seven demons of sin, but he wanted to protect the boy from the ravenous evil he harbored inside of him. So South never told Arch. But the angels were determined to kill the offspring, without knowing that Arch was the son of the heavens, keeping the seven demons inside of his soul. They also grew up with another girl named Mouse, who would soon grow to be like his family.

When Arch and Moth turned thirteen, they were found and South was murdered. But the witch was immortal, so he would  reform, but that would take months, even years. Arch and Moth were taken back to the celestial plain to be executed, but the demon of sin, Wrath, was unleashed, taking control of Arch's body. He tore his way out of the heavens, killing and mutilating beings as he went, falling back down to earth. Arch was alone. He desperately tried to search out his mother, so she would possibly take him back, then help him rescue his father and brother. He searched every damn street of New York, but could not find her, so he found a local Seer, who could show him where Alexandra was. She had moved to Salem, Massachusetts, where she had grown up among other witches. Arch hitch hiked his way there, and when he found his destitute mother, she utterly rejected him. But she did tell him the location of his father- Hell.
And so, Arch opened a portal to Hell, and searched out his father, Micah. His father told him that there was no hope for Moth, he was most likely dead. With no family except his father, Arch stayed among demons and fallen angels in Hell. He became aware of the cruelty celestial beings showed the hellions, he saw their poverty, pain and destruction. And soon after, the angels discovered his location, and went to war against the Underworld. There were fights to the death, and the demons inside of his soul became unleashed, slaying angel after angel after angel, driving them out- after the murder of Micah. In mourning, Arch decided to have a demon cut two large scars that came together in a v-shape on his back, just like the ones that Micah had after getting his wings ripped off. Satan, however, took notice of Arch and his power, and took him in as his person apprentice/henchman, using him to do his dirty work, along with training him in the evil side of his magic. But for years, Arch could not stop thinking about avenging his fathers death. So, Arch returned to the heavens, leaving hell, but the angels had been waiting. Arch had been ruthless against them, but they knew he would not murder his only brother. The angels had possessed Moth, who had been held captive for this very reason, and they forced the two brothers to fight to the death. Arch had no choice but to kill Moth, and in his final moments, Moth's soul returned, only to look his brother in the eyes with hate, and then pass. The second Moth died, the cross on his wrist faded away and was burned into Arch's like magic. And ever since then, Arch has never returned to heaven or hell- for there is no place for him.
Personality
Arch typically doesn't get to talking until he is spoken to, but that doesn't mean he's shy, he just tends to be observant. Sometimes he will approach others though. He's very very sweet and caring, always putting others ahead of himself. He enjoys the company of others and has a strong sense of justice and he's fiercely loyal, making him a great friend. Arch is very creative, he's always taking inspiration from his surroundings and turning them into some sort of art; whether it be music, a painting, a drawing, a poem, anything. He enjoys the silence, and unconventional things like mist, rain and cold, most things other people don't enjoy. Arch's got a gloriously devastating romantic streak, he'll  sweep you off your feet if he allows someone to become close to him in that way. When he falls in love, he falls hard, without considering if you'll catch him.
Despite him being a great listener, and an even better friend, Arch tends to keep his emotions trapped inside for fear that he will unleash his demons at the wrong time. He fears letting someone in and then allowing them to tear him apart from the inside out. This gives Arch even more reason to be closed off about certain things. However, Arch's sweet, and caring nature should never be mistaken as weakness; the boy can be absolutely ruthless when it's appropriate. He can go from zero to one hundred in a matter of seconds, but he tries to avoid that as much as possible. On the flip side, he's resilient and intelligent, even more perceptive, analyzing  anything and everything, he can pick up on the slightest change in mood or feeling. Overall, Arch is a very deep, passionate soul, one unlike any other, one you'll have to create your own story with to truly know him.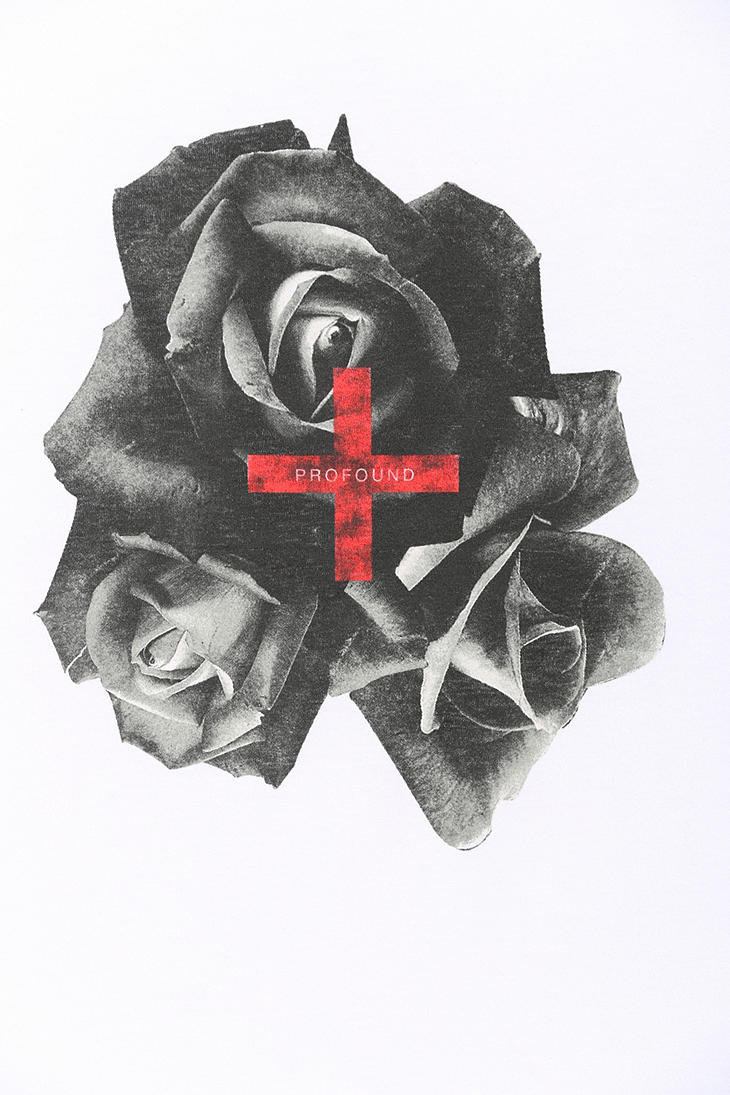 Appearance
If there is one word to describe Arch it would be stunning. He has a straight, clean cut hairline and a strong, chiseled jawline that could cut granite. His cheekbones are high and hollow, slightly prominent like most natives, and his eyes are very rounded, lined with thick black lashes. His eye color is a very pigmented hazel, flecked with dashes of gold. Across his nose and upper cheekbones, he has a cute, playful splash of dark brown freckles, contrasting his light colored eyes. His hair is ink black, amazingly soft and straight, highlighted with sable brown in the light. Although, in certain weather conditions, it can get slightly wavy and adorably unkempt.
His lips are a dark pinkish color, beautifully full and shaped. Arch's smile shines like the sun itself, stunningly white and absolutely beautiful. And he has dimples; one pair on his cheeks and dimples in the small of his muscular, sculpted back. Arch has prominent collarbones, wrists and v lines, and when he moves his long, guitar-player fingers, his tendons beneath the skin on his hands are visible. He has the most beautiful bronzed skin, on account of being mixed race. In light,  he has slightly golden highlights on his body. Arch has defined, muscular abs and lean, strong arms with sculpted shoulders, biceps and forearms. His shoulders are broad, his waist is a bit narrow and he has long, athletic legs built for speed.
Arch has a couple different body modifications. He has a septum piercing, and his right ear is pierced from top to bottom with golden rings. On his other ear is only three gold rings, one on his earlobe and two in his cartilage.                                                                                                                         
On his back, he has two giant jagged scars that come together in a V shape. On his wrists, there is a cross burned into each of them, one of which has been there since birth. On  the back of his left forearm are the Roman numerals XI (11) and XVI (16). On the back of his neck are compass points, with watercolor dripping from the symbol for south (S). A black and white two dimensional moth tattoo resides on his right rib cage, beneath a black crescent moon that turns to face the moth. 
Interests

Arch has many interests. For starters, he absolutely loves to sing, as he has a voice that damn near breaks your heart. He can play acoustic guitar as well, and he loves to write his own music, he will randomly come up with lyrics on the spot sometimes. Arch loves to fill his mind with imaginary adventures and new information, so of course he loves to read. His room is practically a library- he has books of all genres under his bed, in closets, everywhere. Arch also enjoys writing, although he tends to read more than write. He's absolutely fascinated with visual art, he loves to paint and draw, he has canvases lying around everywhere, and a room dedicated to painting and drawing. He always carries a sketchbook with him. Arch enjoys practicing combat and sparring, as he finds it entertaining. He loves to raise baby animals and care for creatures who have been hurt, he always had a soft spot for them anyway. Finally, Arch enjoys long boarding and cooking.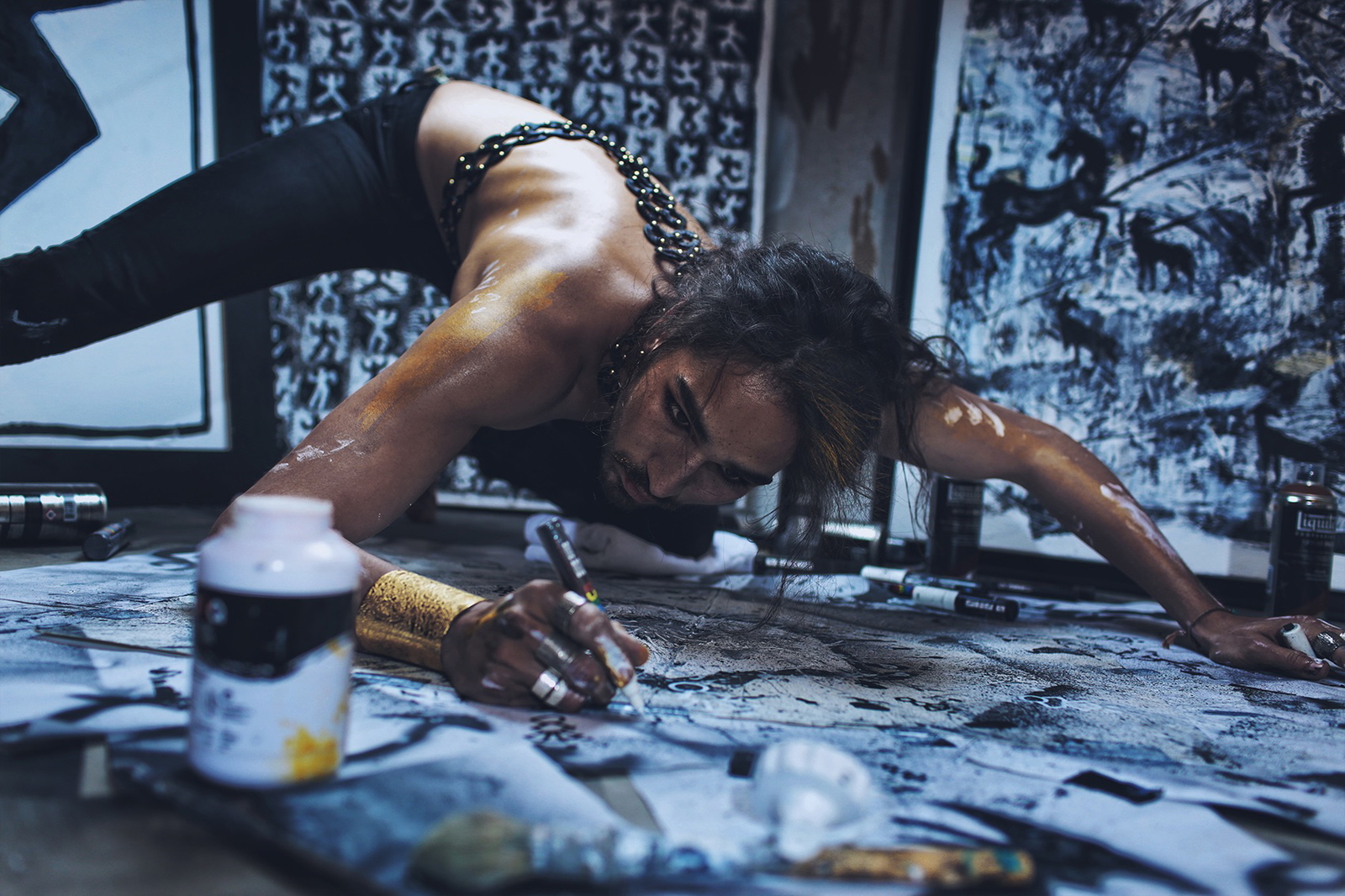 Trivia
-He always wears his Buddha necklace, he thinks it brings him luck-
-He always carries his sketchbook with him-
-He can pole dance like a motherfucker, because he's a sexy bih-
-He adores his lifelong friend/"sister' Mouse-
-He has OCD and Borderline Personality Disorder-
-His favorite words are "profound", "scintilla" and "burgundy"-
-He has many pets, a horse, two dogs, a snake, and a caracal-
Sirius & Cassiopeia
Arch's two beautiful baby girls by the names Sirius Canaan Versailles, and Cassiopeia Micah Versailles. Their mother is Arch's closest companion, Mouse, and were birthed by accident from a ritual gone wrong. Sirius is the firstborn, named after the brightest star. Cassiopeia is named after Arch and Mouse's favorite constellation, so that they may look up into the sky and remember their daughters. Arch loves them just as much as he loves Mouse, and would lay down his life for the twin girls.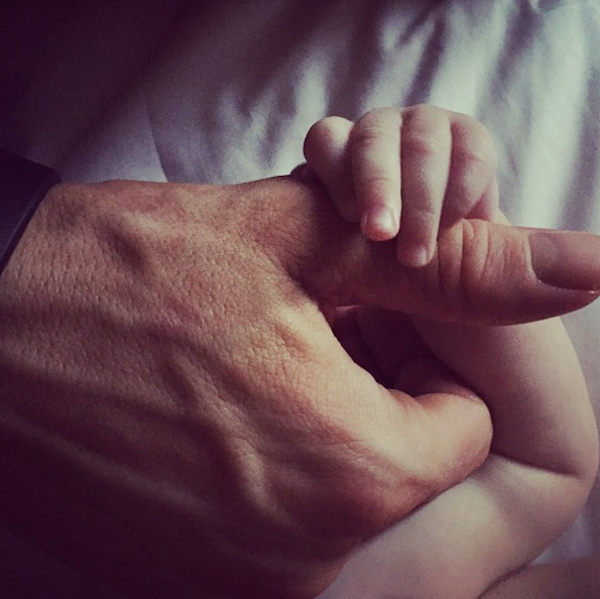 Magic & Abilities
-Animancy-
the ability to utilize magic involving the living, life force and souls
-Weapon Creation-
the ability to create temporary weapons out of thin air, but only he can use them
-Wing Manifestation-
the ability to summon his angelic wings
-Empathy-
no matter what, Arch is able to feel other's emotional and physical pain
-Energy Manipulation-
the ability to control energy, absorb it and create barriers of energy
-Wolf Shifting-
the ability to shift into a wolf
-Seven Demons of Sin-
the ability to transform into the seven demons of sin, he can also emphasize the unholy desires of others
-Spirit Physiology-
the ability to create illusions, become intangible, possess other beings, use telekinesis and teleportation
-Banishment-
the ability to banish creatures from a place or person
-Death Sense-
the ability to detect how and when someone will die
-Dream Manipulation-
the ability to affect dreams and leap through them
-Healing-
the ability to heal some injuries
-Holy Fire Manipulation-
the ability to manipulate holy fire at will
-Salvation-
the ability to save one from sin, consequences and curses
-Spell & Curse Casting-
the ability to cast various spells and curses
-Knowledge & Literary Absorption-
the ability to touch a book and absorb the knowledge, or learn any language at the sound of it
-Calling-
the ability to summon other spirits and beings
-Gold Manipulation-
the ability to manipulate and create things from gold
-Petrification-
the ability to turn things and people into stone or pillars of salt
-Portal Creation-
the ability to create portals to other realms-
Rules
- 18+ shit goes on here -
- FOR THE LOVE OF GOD I AM NOT A KINKY SEX RP PROFILE -
- Do not permanently scar, disfigure or murder my character -
- No rude OOC -
- Leave ya damn drama at the door -
- Have fun, you feckin plebs -