Phoenix Rose Delaney Benevento
"Fox"
  Mercenary
Single
Connor Pennington
Our past is what Molds us.
Phoenix Rose Delaney grew up in the biker life style. Her Father; Otto Delaney was a member of the MC in their state that soon branched out to other states. Outlaw life was no stranger to young Nixi. Visiting her father in prision became second nature along with hiding things from the law. Nixi took after a woman she grew up seeing, Gemma, becoming a strong independent woman. Who could and can handle all the shit that came with being an  Oʟᴅ Lᴀᴅʏ. Her love for Motorcycles came naturally being around them 24/7. She's probably one of the only women who can take a bike a part completely then put it back together again. Phoenix desperately wanted to be part of the club though that never happened. When she was 13 she find something that was even better than being in the club.
"Sadly enough there is a real Evil in the world."
Being a Mercenary was never really something she dreamed of doing with her life when she was a little girl. Though when most girls wanted to be doctors and dancers Phoenix wanted to be a biker or a vampire or maybe even both. She truly wanted to be the first woman in the MC. Not just an old lady but president and not because her father was in the club. She wanted to earn it. That of course didn't happen because of the ground rules that come with the club. It wasn't until the age of 13 when left her hometown knowing what she finally wanted to do with her life. Her father had just been locked up over ratting on the Russians. The Russians didn't take the news well and in return they killed the two club members that were suppose to be watching Phoenix and her Mother. Being woken up at the middle of the night to gun shots and the screams from her mother. She rushed out of her room to only be taken back by two men. She put up the best fight she could before they pinned her down and taught her a lesson a lesson that ended with taken her innocence away...
Phoenix and her mother were held captive for a few weeks being beaten until she found a way out. A way that only death to come to the four men that had them held in a warehouse. Phoenix killed each man without a blink of the eye. After that moment feeling the rush and control she had she was hooked. She loved the feeling of a knife in her hand and the kick a gun had when it was fired.  She needed to save people the only way she knew how.  So when she settled her mother back in at their home with some of the club members Phoenix packed her bags and slipped off into the night.
Phoenix soon became well known for her skill. If anyone wanted anyone taken out Phoenix was the one you called and the job would get done. Her skills were so well known that she was recurited by a CIA Black Ops team. She took a couple years and trained with them. They made her into the true definition of the 'Perfect Soldier'. By the age of 25 Phoenix wanted to  start her own "club" and so she did; Fox named the section The Fraternity.  The old Nixi was dead and Fox was born. That was the code name on her file only because of they way she was able to hunt down and kill her victims until they were dead just like a Fox.
If you wanted to be in The Fraternity then you had to kill just as well as she did. But you had to kill for the right reasons. You can't kill an innocent man and be in The Fraternity and if you did then Fox would came after you. Joining The Fraternity isn't all the easy. Fox herself spends one on one time with the new recruits to see if they have what it takes. Though the trail period is only for a day. If someone couldn't prove that they were worth being in The Fraternitywithin that time Fox wouldn't waste a second before kicking them out.
Do to popular demand Phoenix and The Fraternity hunt just about anything known to man; Vampires, Werewolves, Witches, Demons, ECT. You name it she can hunt and kill it with ease. Because she is sent all over the world doing what she does best Phoenix is a woman of many tongues. She picks up on language easily seeing that Italian and English were her first languages. Each language comes easy to her fluently. Though she is partial to French, Italian and Russian.
"Don't Underestimate her. She's incredibly Lethal"
"The Assassin and the Gangster "
Running away when you're thirteen with no real plan on what you're going to do wasn't exactly the best idea for Phoenix. She didn't know where she was going or how she was going to be trained in this craft that she decided that she wanted to learn. It's not there are ads posted on billboards saying if you want become a hit man call this number. She was lost and homeless for that matter. She didn't have a family and the only one that she knew was broken. Luann was never a mother to her and her father was a low life. She had no idea who she was. The only thing Luann really taught her was to use her appearance against people. And that's exactly what she was doing, to get free motel rooms and free meals even rides. It worked for a while until she found herself in New York City. She couldn't get out of paying for the meal she had just had so instead she decided to run. What she didn't expect was to run into the Don of the Italian Mafia. The moment their eyes met she knew she was in front of a power man. Just his appearance allow said that. She also didn't expect for that man to take her home. "No child should have to go hungry or cold." That's what he told her she didn't think that those simple words would in return mean that she would be apart of a real family. She was thrown off by how welcoming this man and woman were being to her even their four year old son seemed to accept her. Later she would find out that the family who had basically adopted her had lost their 12 year old daughter. Though Nixi was grateful for feeding and clothing her along with giving her a warm place to sleep she still had an itch to kill and she wanted to learn how. She couldn't learn that with this honest family. Or at least she thought they were.
Phoenix was caught sneaking out in the middle of the night by the gorgeous woman who had been more like a mother to her than her own. When the woman asked why she was leaving Nix confessed to her that she had killed a man and wanted to learn how to do it profession. The answer she got from the woman still baffles Phoenix to this day. "If you wanted to learn how to kill then all you had to do was ask... You start training in the morning." Phoenix had no idea that her mother was raised in the league of assassins and that 'The Devils Angel' was known worldwide. Her new mother was the fiercest killer known around and she trained Phoenix to be just the same. Fox went through insane amounts of training day in and day out with no breaks learning how to work through the exhaustion and soreness. She was taught how to fight and to kill without blinking an eyes. "No hesitation when it comes to kill. Hesitation will get you killed." Not only did she have to learn how to fight off a group of guys that were ten times her size she was also had to strengthen her mind; to not fear death.
Because once you let go of that fear everything else is a walk in the park. She was also taught how to speak different languages and to read someone's body language and how to be five steps a head of someone. Within five years Fox ended up being the best Assassin her mother had ever seen or trained. While her mother was teaching her the ways of the assassin her father taught her the business side of things and how to be street smart. He taught her how to make friends of your enemy's enemy and how to make people respect her and to get people to go against their own self will. He gave her the basic street knowledge and how to get word out about something. When she was ready he even gave her important contacts that would forever be in her favor. Yes, the Assassin and the Gangster made her into who she is today, but they were also her family who loved her like a daughter and she loved them more than words could ever describe.
"You will be the start of a New Generation of Soldiers."
Fox excelled every expectation the Black Ops team could have ever imagined. She passed every single test they gave her and she was at the top of her class. She always had a good heart and a fire inside of her. When the time came for the agency to pick a test subject to undergo their new experiment to take a step in the new age of soldiers; it was no question to pick Fox. But to Fox she had no idea what was going to happen to her. They sent her out on a mission that went terribly wrong and when she took her revenge on this agency she would find out that the mission went wrong on purpose. No one survives stepping on a mine but Phoenix. They had medics on standby for her waiting until she took the right step before taking her to an underground black site. Her left arm from the elbow down was blown off as well as her right leg. Her eyes were damaged and her eardrums had ruptured leaving her blind and deaf. They had sent her off to die and for a moment she thought she was dead. Fox doesn't remember much other than waking up in a room. Waking up from surgery was a painful process for Fox.She could hear and see everything when she first woke up. It was completely overwhelming for her. Her first questions were why was she feeling so much pain, what happened and how was she still alive.. They then explained to her that they had did a revolutionary surgery on her and because of them she was alive.
They started off by saying that they had to mutate her DNA a bit so that her body would rapidly heal itself. That with out this mutation that her body would reject the enhancements and she could die. Following that statement they explained that she was given in enhancement with her hearing and in her eye sight to make her hear and see again. They replaced her arm with a robotic one as well as her leg. Both her leg and arm would appear to be normal and would feel normal but they were in fact robotic. The prosthetic were surgically placed onto her body and fused with the remaining bones and tissues. They told her that her new parts were 100 times stronger than any human body part and that because they mutated her DNA to fast heal itself she was also all around strong and faster than the normal being. They labeled her as the perfect solider but when she found out that they had killed over a 200 soldiers after killing hundreds of animals trying to figure out how to make their experiment work, Their perfect solider couldn't take orders from them anymore. Fox lost herself in a rage and killed everyone in the agency and then burning it to the ground.
"It Starts with the Eyes... She's gotta have those eyes that can look right through the bullshit, to the good in someone. 20

% Angel 80% Devil. Down to Earth. Ain't afraid to get a little engine grease under her fingernails."

 

 
 "Scars are sexy because it means you made a mistake that led to a mess."
Phoenix has always had looks at her advantage. Light chestnut long flowing locks compliment  bright emerald Irises. Flawless sun kissed skin covers her whole body. Skin which she isn't afraid of showing. Standing at five foot seven in height, Nixi has no shame in her body. She is comfortable in her skin. Numerous tattoos cover her right arm, right rib cage, back and even a few on her hips. Along with tattoos Nixi is covered in battle scars that won't go away even though she has the gift to heal herself. She honestly likes the scars though the PTSD that comes with those scars she could do with out. Phoenix is normally dressed in knee high boots and a skin tight black and body silver suit. That's of course when she is working. When she's not working which is hardly ever she can be found wearing a flannel of any color a t shirt skin tight jeans and boots.  
You still Alive Baby...?
Don't worry Momma won't hurt you
...Much.
"A Girl loves her Toys."
Nixi has a rather interesting collection of toys. All of which consist of guns, knives, chains, rifles, and motorcycles. She is never seen without her gun of choice ,her baby that was a gift from her father, a custom Safari Arms Matchmaker 1911. It has a compensator, extended clip, custom grip, and engravings.. Along with her favorite knife a 10-inch bowie style hunting knife. But that is only two out of her numerous amount of weapons in her "Doll" room as she likes to call the guest bedroom that was turned into her weapons room in her loft. A knife is always strapped around her thigh or her left leg and in the right extra magazines for her guns. Underneath her leather jacket is a gun strap that hold a Colt 1922 A1 .45 Caliber, Standard with 7- round magazine. Nixi is always completely prepared for what ever mission she is sent on.

"I Like Someone who is a little crazy but Coming from a Good Place."
I'll miss you like the Sun misses the Moon...
Connor ... He was the first and only man to truly hold Phoenix's heart. She loved him with a passion that was wild. She never loved anyone the way she loved him and no one has ever loved her the way he loved her. She knew from the moment they met he was for her. He knew it too even though tried to hide it giving her a cold shoulder. Connor wanted to be with Nixi but she knew it wasn't safe for him, not with the life she lives. But being the stubborn man he was he convienced Phoenix that he wouldn't go anywhere. Six months was all it took for Connor to become the love of her life. Ever heard of the quote. "We loved with a love that was more then love."? Poe might as well, have written that for Ms. Delaney and her Knight.
Those months flew by too quick and before she knew it Connor could no longer be hers. Six months turned into a year, she was beginning to become too comfortable. Nothing goes right for an Assassin who is in love. Being involed with a Mercahnry is not what Connors deserves. And she knew it. He needed a woman without scars and who could stay home with him every night and not bring the risk of danger to him.. Nixi wishes she could have kept Connor as hers... More than anything Phoenix wishes that she could go back in time and stop herself from loving him, from knowing him. They both paid the price for their love; His being his life and her's being the pain of losing him. She knew where his heart was and knows he wouldn't have traded a second with her. She also knows that he'll be in her heart forever.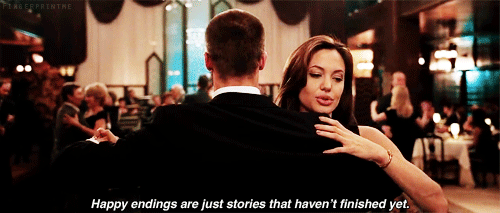 Info & Rules
Phoenix is a mix between Sons Of Anarchy, and a slight hint of the movie Wanted... Yeah okay a lot of Wanted but her back story is completely from my mind. She's an OC but I pulled from those two sources to create her.
Details.. Details.. Details! I'm a multi paragraph role player and I would appreciate the same.
She can have a bit of a bitchy attitude but that just comes from her up bringing. Don't take it personal. She is sweet once you get to know her.
Phoenix isn't a "Slut" She can act like one but that normally only happens when she is trying to get what she wants or if her target is a man.
This page might as well be rated R. Sexual Content will happen, if it goes with the role play. Cussing will go on. Phoenix has a mouth and she isn't afraid to use it. 
Speaking of Sexual Content if our Characters happen to get to that point don't be scared to give me all types of Juicy details...Pun intended.
You add you start. I add I'll start. Seems fair enough.
I have a life. This is more of a hobby. If you don't hear from me for a couple hours or a day. Calm your ish. You will get a reply soon.
No one liners & No Chat role play.
Any Questions about Phoenix don't be afraid to ask. Drop me a Message in OOC and we'll talk it out. And I'll clarify some stuff.