Vrana Avasia, once a mighty ruler of the Sith Empire. She mainly focused on building powerful alliances and the Sith Academy. Her dream was take over her allies homeworld, and place more Sith Academies, so the teachings of the dark side would spread. She has currently fallen victim of losing her own memory and now lives as Eclipse, a world famous singer. She has one adopted son named Sora, who is a young sliver dragon that can shape shift into a 14-year-old boy. Living the near perfect life, she has everything she wanted and hoped for. Her son is safe and has what he needs, food, shelter, and adoring fans. Who could ask for more? A trigger unleashed her memories of her past life and now, everyone in the Sith Empire is in danger... Now deceased due to her actions at the Sith Academy. Sora, Cyra, and their friend Sarah Green, are left to defend for themselves.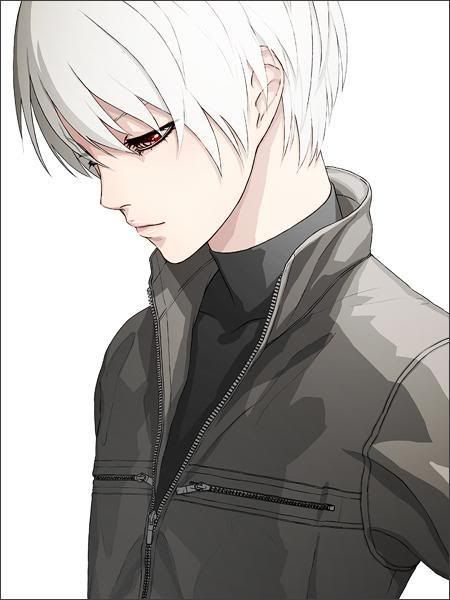 Sora Avasia or use to be known as Aku, the empress personal body guard. Sora also does not remember his past or his previous title. All he knows is the fact he can shape shift between human and dragon. A bit shy in nature but once he is comfortable he is curious as a cat. He can't speak very well but does nod his head or make certain (kind) gestures to speak with others. (Picture above is when he was 14.)
He is now 25
Now living on Naboo, Sora and Cyra are making a new life, leaving their mother's dark past behind them but, never forgotten. Living as the new senator of Naboo, Sora declares himself as a pacifist. Pacifism is opposition to war, militarism, and violence. A related term is ahimsa (to do no harm), which is a core philosophy for Sora.
 Cyra was created partly by stolen DNA (or so was told) and DNA from her mother. Her mother Vrana, wanted an heir to the Sith Empire. Believing if she gave part of her own flesh and blood to the empire, perhaps Vrana would gain great favor among her people, and fill the gap of not having a family that she longed for. Cyra may be seen as the first heir of the Sith Empire but, she does not long to be the dark princess. With her big brother Sora to watch over her, she will have a chance to grow and learn the ways of life. At age 14, Sora and Cyra lost their mother to the dark-side of the force. Spunky yet bashful, courageous yet, inexperienced, Cyra is has a loving heart,  and overly trusting of others, even towards strangers. She holds two secrets, secrets that she is desperately tries to keep hidden. Secrets that can cause her life, and the lives of others to turn upside down.
Tracinya Fett, if you are aware of the last name surely you know her line of work. Mandalorian bounty hunter! She is no princess and likes the extreme, Hover bikes, sniper weapons, jet packs, and anything relating to fighting. Just don't short pay this tom boy on a job ok? With her mother and father long gone missing, she only has her brother Reeve and her handy-dandy Scout droid.
Thola the Chiss Pilot 
Thola, that was all she could remember as she raises her head from the command panel of the ship. Loose wires causes her to jump as wild sparks fall from above, falling from the ceiling and landing only a few feet away from her. Her head was ranging with pain, and the sense of life or deaf grip at her heart. The small ship shook, and began to cave in as she runs for her life. Worst yet, she was alone, and wearing a uniform of which she didn't know who belong to. Only the badge on her right shoulder mention a name, Thola. Questions swirl her aching head. She later learn the uniform was that of a pilot but, a pilot for who? All who she asked seem not to know, and if they did, they wouldn't say. 
Quirky, silly, noble, a odd mix of everything. Thola been attacked, hunted, flirted with for reasons unknown to her. What happen in her past life to cause trouble to follow her? Sure doesn't help making friends or credits (money). She always seem to wear her black hair in a pony tail and overall tries to keep a neat appearance. The only memory and set of skills are part of her muscle memory. She may not know how she able to throw that guy over her shoulder like she did, nor remember how to fly a ship through asteroid field yet, perhaps by sheer luck she has martial arts and piloting skills.