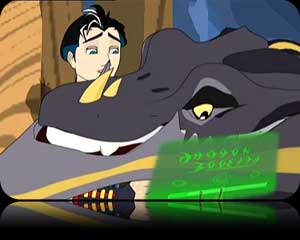 This world is based of a TV show called Dragon Booster. You can find all you need to know by searching for esp on Youtube or contacting me. Since this world is based on the use of Dragons. Hence the name of dragon City, there will be no cars, hover jets, BUT YOU may use a ship, teleport or magic. If you need a dragon you can rent or buy one in Dragon City. There are many types of dragons which be descried in other pages.
Here are the basic rules:
1. No acting all and mighty. Such actions can make Rp very dull.
2. If you fight you must do a negative and positive move in each post. This helps to keep things fair.
3. No controlling other people's NPC.
4. No killing ANY Dragon Booster original character.
5. If you have question ASKED!! Don't worry about scarping my scales 😉 AND HAVE FUN!