The Blue Moon Tavern, a very Empty Blue Moon Tavern.
Jim Kirk just happens to meet Valno Le Morte in the Blue Moon Tavern.
It could have been evening? Afternoon? Morning? No One Will EVER Know….
Jim Kirk's Text is in Bold.
………………………………………..
Captain James T. Kirk
Where? -Notices some guards that weren't there before out of the corner of his right eye–
Valno Le Morte
-guards where? sneakly peeks about-
Captain James T. Kirk
-Points- Over there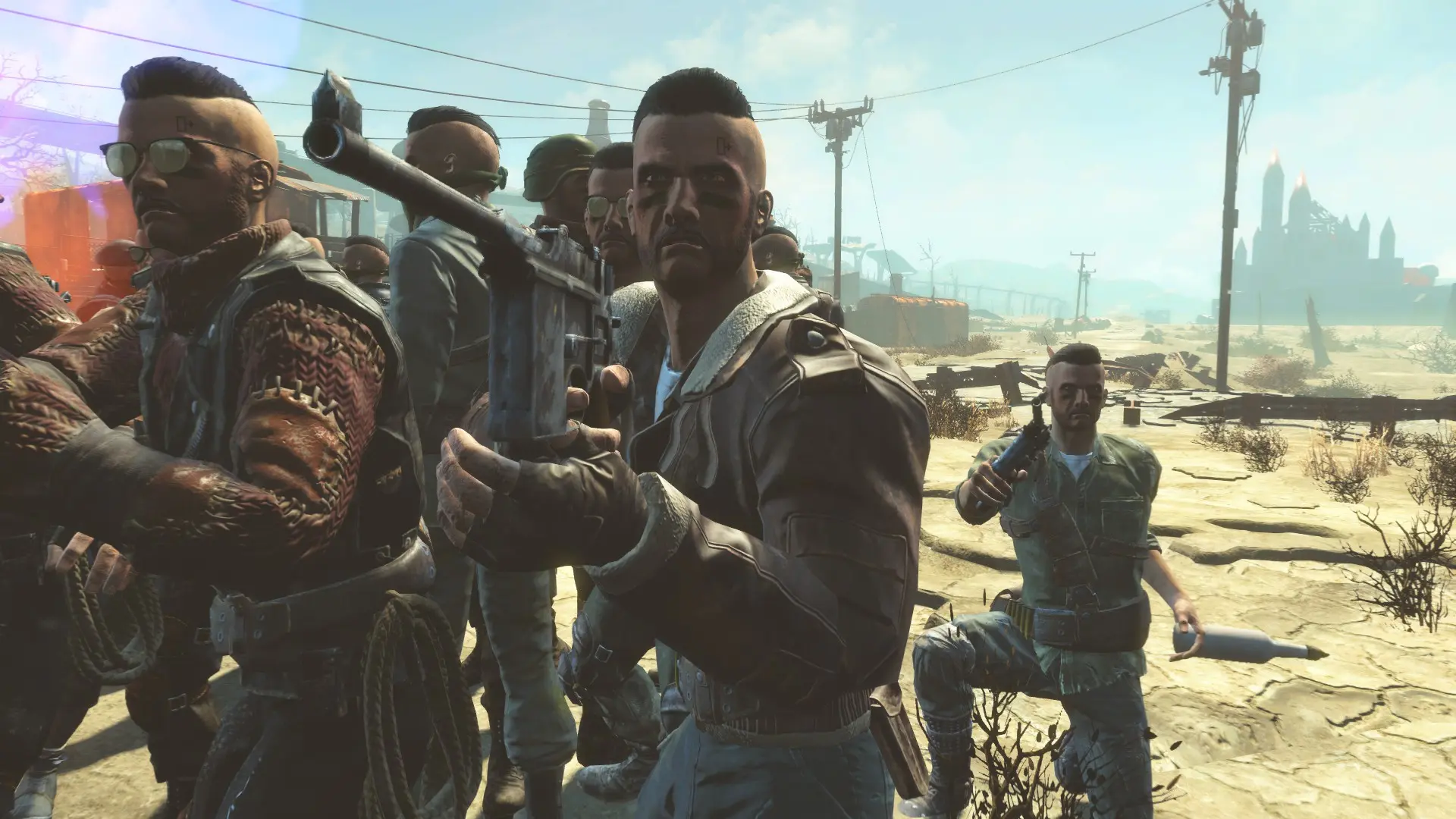 Valno Le Morte
Hhhhmmmmm hotel is empty but that doesn't seem fun… -looks-
Captain James T. Kirk
-Is trying not to get apprehended, while she looks—
 Valno Le Morte
-stands infront of Kirk as to hide him-
Captain James T. Kirk
-Taking some deeper breaths, while leveling that blaster pistol to the leader of the group–
"She is Your Queen. Obey Her"
"Cup-Cake"
.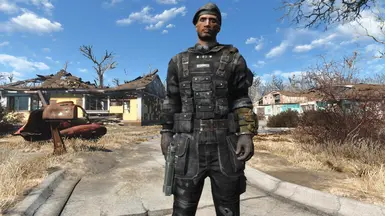 Valno Le Morte
-she couldn't help but giggle at Kirks words her eyes leveling on the group her fingertips twitch wanting to release her electric fog but she doesn't instead she tilts her head and sizes them up-
Captain James T. Kirk
Kirk leans into to Val, "These are your guards?"
Valno Le Morte
-she grins raising a brow to Kirk- I have no guards… they just get in the way… -her eyes look back over- Who is your Queen?
Captain James T. Kirk
Kirk Nods, though there seems to be more appearing behind them. Why does Kirk crack a smile at this? "They're good for picking up Girl Scout Cookies" T
The Leader of The Alleged Guards
The Leader however replies, "…She is DEAD. Jim Kirk is a Wanted Man. We've come to seize the bounty"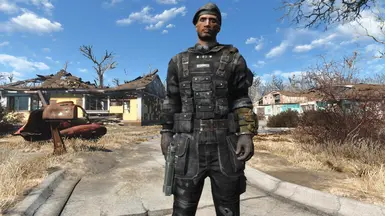 Captain James T. Kirk
Kirk interjects, "Bounty is on sale at Walmart?"
Valno Le Morte
-she just grins to Kirk and hears the mans words and rolls her shoulders as black flame like electrical fog begins to climb up her right arm and silver up her left her claws extended slightly her eight fangs following suit and her eyes swirled into a deeper grey not hiding the chuckle at Kirks words though now she looked the part of her title. Demonic Vampire bloodlord. Terrifying the stuff of nightmares though her voice was as caressingly sweet as ever- Well Sir I would advise you to report back that Kirk was never found here or you will not make it to your next day…
Captain James T. Kirk
The Guards simply vanish within their pendants to where-ever they were wishing to, to get the hell out of Dodge! Kirk on the other hand is bravely pacing around Valno, step by curious step, at this new form that she's taken. Sizing her up, as it were: examining in a strictly PG-13 Maneuver. "Impressive" Kirk states, while carrying that Blaster Pistol which is now facing towards the ground….
Valno Le Morte
-she watches every single one of them vanish before she relaxes and turns her attention to Kirk raising a brow as he sizes her up pacing around her she becomes a bit on edge though hearing his words she dipped folding a single arm across her stomach to bow- My power…… -not many see it she holds it all within unless she needed to fight. She stood back up to face him- Thank you?
 Captain James T. Kirk
Is still pacing around her form, with a rather casual smirk across his face: even his Perfect Hair, wasn't messed up during this guard infraction foul up. "…You're Welcome" Kirk bows his head as well in respect, "…Is extraordinary"
Valno Le Morte
-she stands there as he paces and remembered how this formed look when she had her wings and wore her queenly clothing a grin forming over her lips for a moment before glancing to him with a raised brow at his words her fangs shrinking back to hide behind those red lips of hers- Would you like to test it?
Captain James T. Kirk
"With My Bare Hands?" Kirk NO
Valno Le Morte
-she grins a bit more and nods holding her arms stretched out to her sides the flame like electric fog seeming to cling to her arms- If you get injured I will heal you…. -that was the only response other than a motion for him to come at her-
Captain James T. Kirk
The Blaster Pistol vanishes: likely to his secured pocket dimension. "Physical?" He asks, though he is getting into a more defensive stance: distance, room configurations….
Valno Le Morte
-she notes that the pistol has vanished and she shrugs- Why not? -she rarely used weapons and if she did they were blades never guns. She lowered her arms backing up a bit to put a good amount of distance between them her stance not changing much though her legs spread her stance placing a leg a bit behind her for balance. Uhhhh empty like Tavern???-
What her fog look like…
Captain James T. Kirk
-Tavern. All of the chairs, tables and what not's have been removed. Gone. Nothing but the smile on his face. "I tend to hurt people" All while dropping his smile to see the fog that she's producing at Will. *Kirk, you're going to get hurt here.* FORCE IMMUNITY is activated. Secondly: Kinetite is used, to possibly entrap Valno where she's standing? Kinetite was a variation on the Force lightning ability. It involved molding "Force energized lightning" into a sphere of restrained kinetic energy which could be thrown at an enemy. Instead of burning or electrocuting its target like most forms of Force lightning, it acted as a solid projectile. Nevertheless, if the target of the kinetite employed the Force defensively, the kinetite could be deflected back to its origin.
Valno Le Morte
-Yes empty Tavern wide open everything moved away. She just grins at his words- I enjoy pain… -was all that was said and she said if he gets hurt she would heal him. This was for fun she did not want to hurt him. She did not deflect the Lightning kinetite that was aimed towards her no. Instead she just grinned kneeling down her hands placed flat on the ground her fog swirled together forming a half circle like shield around her crouched form. Though it did not seem to deflect the force that was thrown at her no it was full of lightning if I understand correctly and Kilvians thrive on it so if allowed or possible her 'shield' would suck in the lightning from the force and pump it back into her body and her fog would begin to arc with zaps of electricity she looked to him with a grin- Core… remember
Captain James T. Kirk
CRAP! FORCE IMMUNITY. PROTECTION BUBBLE. WAR BARRIER. Although the Bubble would be Blue in color, unlike the less protecting War Barrier. Doesn't make sense, but that's the way it is! Oh wait? If EVERYTHING is energy related in regards to Valno and Chitose? How, could he ever beat them in a SPAR? This was good practice however. Blinks. Kirk took a surprising breath. FORCE anything is FEEDING them power. *You really did it this time, Kirk.* "Core. Right" Kirk still tries the FORCE REPULSE to possibly send it back to Valno?
Valno Le Morte
-not energy per say. Electrical when it comes to her and Chitose though she absorbed feelings emotions pain and wounds as well. So she looked to his bubble and grinned standing to allow hers to fall though he sends Force Repulse back at her and this time her black fog creeps across her hands as she motions to somewhat catch and deflect the Repulse back to Kirk though now it would be charged with her electricity and black paralising fog now mixed within and sent back to his blue bubble-
Captain James T. Kirk
OK. Blue Bubble! That's all he's got right now! Besides, FORCE PUSH, to maybe send it back to Valno? But other than that, Kirk is worried about the outcome of this spar. No. Not because she's a woman. They can Kick ass oftentimes even worse than Men. No. If the FORCE PUSH worked? Kirk would TRY to teleport out of the Tavern, to get to safety, away from the enormously charged Fog?
 Valno Le Morte
-As long as it did not touch him it would be intact to Force Push back. She just grins feeling like they are playing hot potato when in some way they really are. She was not keeping him from teleporting she did not want him to get to hurt and this fog ball of doom needed to be dealt with so she watched him teleport to safety glad he is at a safe distance she took it all. Not knowing what the force side of it would intel though her paralyzing fog and electricity would harm others it was containable to her. She braced herself for impact letting out a loud growl of some pain and effort as her body began to absorb it all into her own being-
Captain James T. Kirk
It pained Kirk to hear Valno emitting even an ounce of Pain. Truth be told, once her growls were finished, all of which he heard? Kirk eventually walked back into the Tavern towards Valno. That Empty Tavern, towards where she stood. Maybe a foot or two separates where they stand? Force This. Force That. Won't Work. The only other weapon that he could use, would Kill Her? And that's not a route that he'd ever try on a friend/ally. For Tricks and Giggles, however? Kirk may grasp Valno with both hands, and he may even successfully send her through one of those walls to the outside? If that happens? Kirk might say, "…I could remove your core" NOT THREATENING….
Valno Le Morte
-Yes he could hear them. She did not notice him moving towards her she was distracted attempting to harbor and settle it all within her without a surge so he would be able to grip her easily from the short distance between them. Though when he touched her skin it would be shocking not bad more like static electricity running over her skin he lifted her small frame easily and she went flying towards the wall. She braced for impact taking the wall with her she landed outside in a awkward crouch with a hmph. She looked up to him with a tilt of her head and her hand reached up to touch the base of her rib cage out of instinct when her core was mentioned. There was a time when all she wanted was this thing out of her chest. But now…. she wasn't so sure- Why would you want to do that?… -she questioned before she stood dusting herself off her swirling eyes returned to their glowing silver and her fog seeped back within her. Hand on she made her way towards him at a sprint… and would drop down in the last second in an attempt to take him out by his legs-
Captain James T. Kirk
"Another Trophy" As if it was already an idea that he's got in mind. "Another button to Press" Let her run towards him! Let her run toward him! Sprint. Sprint. Kirk tilted his head within a grin. Smarmy Grin. Trade-marked. He even bit his lower lip. Let her run! Let. Her. RUN! Unless stopped? Just before she reached him? He teleported out of there again, not far though? Or did he get caught this time? Did something go wrong? Did he fly into the air, do something of a spin and then CRASH DOWN to the ground? THUD! PROBABLY! Right there! Down!
 Valno Le Morte
-so Kirk went down with a Thud face first onto the ground she skidded to a halt her body dropped to take him out none the less and she was a few feet away on her side she moves to stand and turns to find him seeing him she lets out a giggle and crouches down offering him a hand- I will never be a trophy again -she grinned to him-
Captain James T. Kirk
"Never?" Kirk asks, while taking one or two breaths along the way. But then he got an idea, something Sooo Wicked. Still, Kirk took her hand and helped himself back up to a standing position. "Not even My Trophy?" Half smile formed…
Valno Le Morte
-she shakes her head no at his question. She helped him back up and returned to standing in front of him and a sly grin formed over her lips her glowing eyes looking up to his- You have nothing to offer in return…. So no.. -she was bad flirty flirty woman calm it-
Captain James T. Kirk
"No? NOTHING? Ouch" Comical. Smile. Wound the arrogant Captain, why don't you? Nods. Kirk would NEVER invade her space, never allow the Heat from the Three Sith Lightnings to Form within his Right Palm. Red. Black. Pure Black Sith Lightning, directed only to the Floor. Not even to caress, not even one molecule of her form. Such. Darkened. Energies. "…You Wound Me"
Valno Le Morte
-she grins planning doing just that. Then she felt it the power of the Sith Lightning and the darkness it contained a shiver ran down her spine. Not one of fear no not when it came to two things she had in her life daily. This much of it sent a excited shiver up her spine she did not glance towards it she did not have to she she could feel it within her being so close to it. Her core might attempt to draw the Lightning towards her and her soul would purr to live in the darkness. Though her silver glowing eyes looked into his her voice nearly a purr- Oh Kirk hun…. I doubt that
Captain James T. Kirk
-Planned Maneuver. Just E-nough, for that lightning to stalk withing her Range. His stare, is never quite in her eyes. More along that of her throat, towards her pulse points, , towards her CORE. Then he lifts that focus back up towards her eyes, never, quite, there. While the Energy, continues to radiate without compromise, no matter how much it should have diminished his power base. No. Matter. How. Much. "You flipped me?" As if it was a question?
Valno Le Morte
-she felt the power her core warming being so close to Lightning that was of another origin. She noted that he did not look into her eyes though hers still looked to his. Her pulse was slower than mosts seeing as she was mostly technically dead but it was there a very slow dum dum. Her brows furrowed as he looked at her chest towards her core. She inched a bit closer wanting to be closer to the power and to that Dark Lightning. Confusion furrowed her brow as her head tilted- Flipped you?
Captain James T. Kirk
"Flipped—-" He canted his head to the side, to that right side: even as that power continued to surge within his palm towards the floor. Once she got closer, close enough? It Stopped flowing from his palm. Technically, it could flow from any chosen part of him, if he so wished? But that palm, is a favorite. Stopped. Only then would Kirk, almost, meet her eyes. Al-Most. Never one to stand down. Never. Even as she got closer. "Me—-"
Valno Le Morte
-she noticed as his head moved and she noted the stop of the Darkness and the Lightning. The core within her chest slowed to a calming state. She let out a soft breath as the darkness settled within her and she stopped inches from him? Close enough he had to stop the power supply in his palm? She noted that he still would not meet her gaze. Part of her just wanted to back off and back down let him calm a bit. But the other part wanted to know so she gave in to her darker side- To what? -her soft voice breathed out-
Captain James T. Kirk
Closer. The Monumental Tease. Kirk Stands His Immortal Ground, even as she inches closer, much like a Lioness, towards another Lion. Calm? That is a Foreign Word for Kirk. If he'd heard her thoughts? Which he did not. Permissions were time-consuming: when he could just nudge nudge from other angles. "On the ground" Too fast. Too fast of a reply. Too FAST. Inwardly, he wondered, how close she was going to get? Inches? *She's nearly there, Jim?* Was she going for a Kiss? Was she going for Something Else? What was It?
Valno Le Morte
-she moved slowly calculating his stance and she was calm most of the time the color of her eyes gave it away so she learned to remain calm. Nope walls up and defense and he had no right to be in her mind. The images of what could happen run through her mind and he did not need to see that. A smirk grew on those plump red lips at his quick reply and she moved ever closer she stopped moving a breaths distance between them and she reached a slow gentle hand up to run her fingers along his cheek her fog seeming in warming him at her touch before her hand fell and she grinned- Should of seen it coming…. -she knew he did but she still accomplished flipping him and with that she leaned back on the heels of her boots putting some distance between their faces as her eyes looked up to his-
Captain James T. Kirk
-Kirk saw nothing, because he did not peek into her mind. Nope. Not at all. Good Captain. *On The Ground.* He got flipped. Khan flipped Him. Dragged Him. Sent Him Flying across the Vengeance Bridge and knocked after even more super-human punches is to his physique. Remembers. Bad Day. Krall might have even been worse? Yet a certain one sticks out in his mind. No name. No faces. Past Sith Enemy is Not The Past. CLEANSE MIND. Not for her. But for, a memory. Yet she's awfully close now, too close to ease away from. Yet the VERY HEAT from her touch across his face, his cheek, of that unnamed fog. She wants more, Lightning? Idea Forms. Reading minds is too easy, not his thing, anyway. He might? He did mind you? He might just lift that palm filled with the RED, BLACK and PURE BLACK SITH LIGHTNING:……………..towards the very middle of her core. However: If she actually wanted Him to settle that LIGHTING beyond the Core…….was totally up to the player……
Valno Le Morte
-He did indeed though she did not drag him or send him flying anywhere with punches to follow. She was just trying to settle his mind though it seemed he had this one on his own so her hand fell back to her side and she took a step back. Bad predator bad bad. But then his palm raised and the Lightning was back and settled just inches from her core. The core within her heated whirling back to full life feeding off of the power and darkness held within his palm now her eyes fell to take in the lightning as the hairs on her skin and the long white locks on her head began to stand and float in electricity that was coursing through her body- Kirk…. -she did not know what would happen if Sith Lightning mixed with her own Black lightning of death-
Captain James T. Kirk
Kirk would not know either. But maybe she's been wanting to have that Sith Energy embedded into Her Core? It was a taunt, on her part, yes? Taunt on his as well. Both, all alone. Both, unattended by their soldiers. Both, without their escorts. Both, sort of lost in the moment. Al-Most, lifting his eyes in tune with her own. Breaths. His breaths, however small, can be heard between them. Debating. Contemplating. "Valno?" Whatever happened, would be totally up to her…the offer, was there. But maybe, Kirk wanted something in return? However, close That Sith Heat, got to Her Core? Maybe, the Lioness, is cornered, after-all? Despite his previous fall?
Valno Le Morte
-She never knew about the Sith Lightning her dealing were on the planet not out in space. She knew little about the force let alone the Sith though her play might know more about it all she does not. Taunting tempting teasing. All alone no one to tell him to stop no one to tell him not to. She was normally alone no one would ever be there to tell her no. It was the life she chose and the one he lives. Finally he looked into her eyes she was as calm as ever though the core within her burned and craved the darkness and energy he held within the palm of his hand. Dangle the bait and the Lioness shall come. The darkness and electricity tempting her lulling her into accepting it all taking it and claiming it as a part of her. Desire built within her to have it. Part of her wanted the darkness another part wanted the power and another was telling her what the hell. It left little to say no and she would give for it. What did he desire in return though- Do it…. -her voice not a command more of a desirable whisper-
Captain James T. Kirk
He would not know of her Death Lightning. But it was Lightning, nonetheless. Another Power. Another EnRichMent. Feeding from the Orb, which gives him insurmountable Force Energies: though the student learns new force powers, every-single-day. Commands? Not A Command. Ever. Edging – so much closer to her Core. Nearly, resting his open palm across it. And: splaying that hand, (without going Beyond Lady Territories), ever, so damn careful. His Blue Eyes, nearly a Spectrum of Blue, all of their Nearly Resting Upon Her Own. Allllllll-Most. A Fraction. A Centimeter. Nanometer. Al-Most There……………Would the Sith Surge Arrive. Bursting Through His Arm, Down His Right Fore-Arm – and through his Palm. LIGHTNING. RED. BLACK. PURE BLACK SITH LIGHTNING. A deadly combination without measurement. Kirk follows the order, without question, allows her to digest it: Until She Has Her FILL…
Valno Le Morte
-she held many powers and many abilities to get into each one would be a lesson though a fun one if she had a willing participant. Has no power in the force never even tried no instead her powers come from the darkness within her very soul. Being a woman from such darkness and death a Queen to them in right she held so much power within her but her Kilvian core craved more. She felt the lightning inching closer and closer to her core noting the respectable Captains hand placement her black lightning began to arc above her core visible and eager to taste the power from the Sith lightning almost whimpering at the anticipation of it. Then it hit her her core heating her eyes flashing black with as her core filled with the power of the Sith Lightning as it swirled and caressed her own. Her hair now seemed to be swimming beneath water with how much charge her body held a deep breath was taken as her core drank it all in taking as much as it could hold before it cut it off leaving the Lightning to burn at her clothing and skin above her core wincing slightly she stepped to the side so it would be away from her skin. Though it was healing quickly her breathing was ragged as she looked down to what the wound might be pumped up like an energizer bunny who just downed a few energy drinks. The power flowing through her was so intense she could hardly handle it-
Captain James T. Kirk
-Was NOT Trying to Hurt Her. So as Soon as he got the Red Light, to switch it off, to move his hand away, to close his right hand into a FIST. Did the energy come to a stop. If she wobbled? Kirk: IF ALLOWED, for ALL of these upcoming actions? Would use FORCE PULL, to keep her upright. Secondly, FORCE SPEED to arrive near her side hopefully in time? Third: TAPAS, to make sure that her temperature and perhaps even her wounds were cooled to keep her Comfortable. Comfort. If there was a blanket lying about, or stolen from within his pocket dimension. It was given to her, as well resting each of his hands upon her upper arms. To Maintain Her Focus. On Him. This Time. He Leveled His Eyes With Her Own. One Action. That's Not DONE With Everyone. "What Was That Like?"
Valno Le Morte
-hopes the energy from him stopped her body could not handle more. She was glad he shut it off her body still craved it. She was more-light headed than wobbly though things did tend to spin and her body followed suit. She did not want to fight him so she allowed her mind was spinning with the power she absorbed and what she would be capable of and then he was there but then as he tried to cool the wounds she hissed not really in anger but more so in pain. Cold was the Kilvians greatest weakness. She did not need the blanket she was cold to the touch normally due to her not really alive but alive heartbeat though she accepted it. The inside of her body seemed to be on fire every fiber of her being so alive she felt as if she was in such bliss and control of everything. As his hands gripped her arms her attention moved to his and she took him in really took him in her brain going over every inch of his being and analyzing everything. Overload for a normal being had her mind at super capacity and her black swirling eyes looked to his. So much power in just that glance and his question received a wide grin to form over her lips- You know how you have to jump some things to get them going again…. like vehicle batteries…. try that but times like a million… -not in a bad way her body was so full of everything she felt alive-
Captain James T. Kirk
Kirk would abide by All of Her Rules. If the cool was prohibited? He'd Use TAPAS to make the area warmer for Valno and closer to her normal temperature. He'd assist her in standing, even if there was a sense of resistance on her part. So? When her Black Eyes met His Blue Eyes, Kirk analyzed as well: just as far as she would possibly allow him to? *She needed a jump-start, Jim.* Jump-Start. Kirk thinks back to Scotty, back on Altamid when he said, 'We Cannae just Jump-Start it, Sir.* He bit his lower lip in response, while also thinking about Chitose? He's got one of those, Cores, on him as well? Chitose may not need a Jump-Start, he's not sure: but the analysis is already there for him to ask next time. Nods. "You'd need a million of these to get back to normal?"
 M
Valno Le Morte
-rules went out the window most of the time with her but as his Tapas began to heat her the hissing growl stopped and her body seemed to ease. There was some resistance she would never ask for the help though she would not turn it away. There was immense darkness within her though there always was as he looked back into her eyes he got to witness the black swirl through the shades of grey stopping at their glowing silver as her body stabilized. Depending on how long chitose lay dormant and how long his core has been active it might. Though that is a question for chitose. At that she grinned shaking her head slightly- Honestly taking it out would get me back to normal….. -she let out a soft sigh- This core was placed within me so I would be worthy to be called Queen… I was made into a Kilvian -all she lacks at the moment are the pointed ears and wings though honestly she wasn't looking forward to them coming back if they even did-
Captain James T. Kirk
Black Swirl of Darkness. It should have drawn him in, to maybe a lack of no return? But thanks to a Certain Sith Vacation: he's Beyond all methods of being vulnerable to the darkness. Darkness. Even as it swirled, Kirk fascination with it, could not remain dormant. Nods. Grey. Onward to Silver. Queen? "In all Honesty, Valno" Strong Pause, "You'd be a Queen without It" Yet he'd remove his hands from her upper arms, once she was standing; totally and completely on her own. "So how? Would you want that removed? Or? Is that out of the Question?" Calm Down Kirk. Calm It. Down.
Valno Le Morte
-the darkness that lived in her soul drawing in the weak as her prey. She offered him a sad smile- It was many years ago…. My core has been dormant for so long I assumed it was dead.. -she stood on her own watching his hands fall from her and she tilted her head slightly. Second time he brought up removing it she wondered if he wanted it. To bad it did not work much that way cores were the hearts of the Kilvian. She offered a sad smile- Out of the question…. At least for now…. -if 'he' came back she just might rip it out herself- Why?…. -curiosity got the better of her-
Captain James T. Kirk
Well, not Beyond all methods of beings swayed by the Darkness. Sith is Darkness Manifested within The Soul. Bad Vacation. Yet Kirk had Fallen long before he'd arrived to his Ordeal Room. *Cleanse Mind.* Blinks. He is trying to work through this, not only for is soon to be wife? But that of his Crew – And what Chitose told Him. – And What Valno had provided Him, those bracelets. Nods. OK. Out of the Question. Nods. "Do you want to be back to normal?" It was her call, either way.
Valno Le Morte
-Val is a darkness you want to have. All the sinister things that tempt and make beings wonder. She had light within her though her heart was caged. One day she would ask Kirk about his past in an attempt to help but today was not the day. At his question she grins and looks up at him- There is no such thing as normal Kirk…. And I know I will never be what I once was and I've accepted that. -then her brow raised- Would you rather have me 'normal'? -he was dodging her questions now-
Captain James T. Kirk
Succubi. Yet, not a Succubus. He's been down that road before, yet Valno is cognizant of His wants and needs. Something that the other one, the other – was much more complicated. Frowns. Heavy pause in return in her volley of questions. Kirk nods, but gives her some space. Direct eye contact is no longer viable, though he's observing her while he paces across the Empty Tavern. "…I'd Rather Have You ….Happy" He's letting her decide the outcome….
Valno Le Morte
-she was not a Succubus they are a different breed from the Hells though she is close. Kirk was her friend not her slave or claimed property no her friend. She watches him move away and pace she stood the static electricity calming down so her hair fell back down her back in waves her glowing eyes now normal look to him with a tinge of worry within them. Then his words are heard and she smiles warmly to him- There is no happiness in my life….. I tried that fantasy before… -she shakes her head slightly as if to get the memories out of her mind- I learned my lesson
Captain James T. Kirk
So his grin rather subsided with her words. In fact it grew, "…No happiness?" That gutted him. "You provide so much good to everyone else, without asking to, without being reminded to. You just………give of your heart" He wouldn't dare rest his hand over her heart, over her chest – due to lady territories. However, her trust has been earned and so he freely looks into her eyes without reservations, "My Crew. Our Crew. You're a part of it. You've helped. You've spoken. I've tried to help you whenever you've allowed it. But you are apart of My Crew. And we'll do our best to make you feel happy, wanted and loved"
Valno Le Morte
-she shook her head slightly and listened to his words. It was true she put her heart and soul into everything she did whether it be good or bad. The lines were blurred long ago for her and she just stopped caring what others thought. But her eyes found his as he looked to her. Her nearly dead cold empty broken heart beat slowly within her chest. She learned her lesson with love and happiness one to many times. The life of an immortal broken hearts last forever. Then his words 'Crew'? His Crew? She was worried she did not want to bring her darkness into them. They were living a good life marriage and children they didn't need her around to darken any of it. Though she smiled to him- Thank you… and if I need help I will ask please do not fret about me… -she has lived a long time very long time. She knew what she needed when she needed it.- Accepting me for who I am is more than enough Kirk….. None of you need to do your best to make me anything
Captain James T. Kirk
"You're already in with Danvers, Kara and everyone whose found acceptance in being apart of The Crew" Kirk testifies, "….I can fret if I wish" He states with a sad grin, and was about to say, so uh? He refrained from such, "That lightning that you used, is…What is that anyway?" Pacing. Always Pacing. Always watching for possible enemies to strike them down….
Valno Le Morte
-she nods slightly with a small grin thinking Kara was still a bit timid with her or maybe unsure. Then a grin and a shake of her head- Kirk relax…. I will know if anything is near predator remember… -not only a predator but an immortal demon vampire and Kilvian. Then she heard his question and tilted her head. She would of figured he went through this with Chitose already but she took a deep breath before she spoke- That Lightning and Electricity comes from a Kilvian core I have planted within my chest….. -she grinned slightly- A complex mutt
Captain James T. Kirk
Chitose might have told him? Then again, with the attack of Coruscant being planned: Kirk is quite scattered right now. "I'm sure that you will" Nod, nod, nod, "….Is it possible for …….something like me to get that lightning too? And if so, what's the cost?" Besides the core…
Valno Le Morte
-She did not know what Chitose and Kirk spoke about so she would not know. Oh yes the attack she was sending a few of her reapers in with Kirk and she was in charge of getting him out alive. She wondered if he really trusted her with that. Indeed she would at the moment they were alone. She raised a brow at his question. Captain Kirk wanted a core? How interesting. She grinned to him- As long as a core chooses you… compatibility… -nods slightly yes she remembered the surgery as if it was yesterday. Bad day for her- Severe pain at first… learning as with any new power…. ears and wings along with the core in your chest… usually replacing their hearts… -for they were the hearts of the Kilvian- Cold would be a new weakness….. -then the work catches finally within her mind cost. What did the core cost her?-
Captain James T. Kirk
"The Core chooses the person? Wait?" Whoa. Delicate Territory. "…I mean? Is there a way to transfer the lightning?" Greedy Captain. "….To Me? Without the surgery?" Testing Fate Kirky. Watch It. TIT.
Valno Le Morte
-she lets out a soft giggle at his response the nearly hypnotic sound surrounding them for a moment before shaking her head slightly. The tips of her fingers began to spark and arc black lightning jumping from one finger to another- Transfer yes… though you would not be able to contain it… it is like blood you need the heart to pump it…. although even a human body can contain some electricity without injury or death… -her eyes dropped glancing to his palm. It seemed like he needed no help with obtaining Lightning. Her arms moved to fold over her chest-
Captain James T. Kirk
"Well?" He asks, "Maybe I could build up a resistance to it?" Not asking to be brutalized, but in some way to creating a tolerance against it? "…..Or maybe?" Kirk wonders, "…Look. I got enemies left and right. And sometimes, it throws them off if they think that an ally has changed sides?" He says, "…I want to see what happens if it looks as if, say ah" Maybe she'd catch on? "…If it appears as if we're not allies anymore?" Dangerous Kirk.
Valno Le Morte
-she raised a brow and nodded slightly. Kirk was no ordinary human if anyone could it would probably be him. Hell he just shot her up with lightning of his own. Understanding crosses her eyes and a sly grin forms on her lips- You want to pretend to be enemies….. -she tilts her head as she thinks. It would be fun and it would help with the whole Jango and Anders situation and probably more to come. She was not a hero in the slightest so if anyone were to act to go against Kirk she would be the best fit- What did you have in mind?
Captain James T. Kirk
Shrugs. Curt Grin slicks across his features, though his Blue Eyes seem deepen in color of their own accord. "…This would apply to all of my enemies. Yet The Sith are….." He says, "….I create theater around my……….Vacations" Unscheduled. Nasty Business. "…And the less they know, the better. But? My Team. They have to be held back. The last time they didn't exactly follow orders and Diana Prince got caught up in the back-draft" Got Taken. "I'd need your reapers to monitor me where-ever I might be held?" Not looking forward to it. "…I can Beat Them. I know I can" You've never beaten a Darth Before. You had help against Moretsu. "…I'm not going to repeat what happened to Diana" Kirk Warns. "….But if they do get me? I want them to get hurt every-time they attempt to torture me. Is that possible? Can you concoct something?"
Valno Le Morte
-she noted the grin and the darkening of his eyes. She listened intently…vacations she used that term when her father dragged her down to the hells. Held back? You have to trust in them… Reapers… They could locate any being she sent them after. The hide well hidden within the shadows unnoticed until called upon. She nods slightly- Tracking you will be the easy part…. Not allowing others to harm you will be the tricky… You are not claimed to me…. You have not signed a contract…. Hhmmmm -she ponders and thinks trying to find a loophole within her system- They need too feel bound to you…. Ordered to protect but from the shadows…. Like an invisible shield
Captain James T. Kirk
Contracts are Forbidden. Even if she is trustworthy. Which she totally and completely IS.Totally. It's just that, DANVERS WOULD KILL HIM. Seriously – Kill Him. Last time he'd signed a contract, but it was verbal in nature – a few phrases and he was Bonded. Done For. Made to Kneel before the Public without a Will that was Not His Own. Humiliated. Sighs. *Cleanse Mind.* That, seems to be aiding his mental progress as well. Submitting to Any Higher Being is Risky. Contracts are Deals, no matter how elusive. *Leases?* A Lease. "I've always draw the enemies to Me, Valno" He persists, "They can't get to Danvers, that would" Destroy Him. "And Kara" …*Cleanse Mind.* Diana. Nods. 'These Sith are much more aggressive than the others. Theirs was……Psychotic War-Fare. These are more…..Physical" Not that he can't handle it, but it's a bitch either way….
Valno Le Morte
-Contracts are tricky and elusive there is always something hidden. With her it was their soul slowly. She did not want to take his soul at least not until it came time to take it at least. And she did not want Danvers after her. She did not take Wills she enjoyed watching them struggle it was the fun part.- They will always be drawn to you Kirk…. You fight for good…. -physical torture she was well versed in that. Call it a hobby of hers if you wish she nods then grins. She has found the loophole- It would not be a contract if the paper was blank… Not even a signature… Then they would guard you to instruction at my command and would bring you to me in any unthought-of circumstance
Captain James T. Kirk
Contracts are Forbidden. Twisted to be Essential for Safety. Damn if it he knows that game too damn well. Unfortunately, he's still a human. He Could traverse that Mountain to being a God? Force Sentient Being, if he wanted? But that's NOT why he's here. Nor does he want that to be within the Siths Hands. Or any others? After Death. Before Death. Pacing. Worried. Narrowed Eyes. Conspiring. Bulls-Eye-Blue. Theater. Twisted. Gum-Shoe-Tactics. Sticky. "I can't be…Taken by them, either" Remembering Danvers Letter/Wet Note, he's got hidden somewhere close, closer to Him. He's still playing these Old Games. But he's got to be Prepared for The Inside. Last Time He Had a Plan. The Team – Had a Plan. And The Rebel Alliance is doubting his plans, so he modified them – in order to not be counter-attacked by his own – ALLIES. *Sighs.* Realization. "If they get me. I'm DEAD" Tough Pill…..
Valno Le Morte
-she watches him pace and feels him she sighs softly reaching out a hand her fog swirling within her palm. She was there now and would be there at the end. Lady death a wonderful title she had. She would be there when everyone she cared about found their end and she would be able to do nothing just as she was unable to before. Pain flashed across her eyes from her own emotions now then another sigh. To much worry to much sadness. Her gaze moves up to find his. She always looked into the eyes. Windows to the soul they say…. Even when one is dying- Kirk.. No contract no deal no bond….. Just touch a paper and no harm will come to you…. The reapers will get you out with a single command…. The will not let anything harm your flesh…. And they will bring you back to us… Alive… -she remembers Chitose and how he reacted to seeing a reaper.. They meant business and never failed at orders. Loyal to only her as they were her precious pets trained perfectly. She nods slightly to herself- You can keep the paper if you wish….
Captain James T. Kirk
Touch. Only. Touch. Yet he's got questions of his own. What if he wants Earth Gods to Take his Flesh? Would that be Rude? Maybe? He doesn't belong on Earth anymore? Space. Captain. Space. 'One can easily get Lost". The President of The Federation Told Kirk. That was Then. When they believed in Him. What has he turned into now? A One Man Vigilante? With a Team of Extraordinary Individuals Behind Him. Beside Him. Is the Federation Jealous of His Accomplishments? Section 31: Possibly? Cut Him Off. CUT HIM OFF. "They got their loop-holes, too" In regards to Pain, to Torment, to? He looks away towards the window, towards the stiffening night and the wind hitting the windows. "Besides. If I'm going in? It's got to look Real. Nothing can be Fake" No Fake Cries of Pain. None of It. It was too risky, they might just Kill Him to prove a point. "I'm going to take down their Chief Planets Valno" He confesses, "…Their Intelligence, their information from both Sides, their orbital communications so that my ships can get through without problems" Nods. "…I want to take out their Senate Buildings and their Land-marks. Gather their Intelligence. Maybe take a few prisoners for questioning?" Dump them out into space when he's done with them. Kirk Eyes that Paper. The No Contract / Contract. *Sighs.* Narrowed Right Eye….
Valno Le Morte
-no god's would take his flesh not when he had a child on th way. She would not allow it. Loop holes everything has it if you look hard enough you will find them.- Fail safe… One touch and your back to me… -it was the truth her reapers killed and absorbed the soul sending it back to her. A touch and you fell threw the realms until she pulled you out.- so you want the pain and the torture? You want it to be real you want to feel it…. Kirk… You do not need to put yourself through that…. -she furrowed her brows did he think he deserved it? He would get severely wounded… Not die no her reapers would not allow death… Fail safe…she held a plain paper in her right hand with a swirling stamp on the upper corner where she was not touching. It seemed to appear out of nowhere. Prisoners were nice… She tilted her head- I don't want you anymore than you want me to have you….
Captain James T. Kirk
Nods. Kirk nodded the head, though his inner turmoil, even in his features – was not directed at Valno. It was – Past Issues. Need Rectifying. "Problem" Kirk NO! Still Pacing. "I'll need to find out – Where they're taking me – Leads to – Within their Labyrinth. I can't be pulled out as soon as some blood hits the floor, either. I Go In. It's All The Way" Eyes Locked. Side/Glare to That Paper. "I've died before on other missions. Count'em Five to Six Times?" He says, "….Pull me out when I'm dead" Near Death. "…Have your reapers get me then" If she resists his words? He counters, "Missions aren't about who deserves Pain: their about answers. Sith? They crave obedience. I've already been consumed Valno. I can use that once I get in there. I can use that against them" Always has Plans. "Pull me out when I'm near death. I want to know who the hell is pulling their strings. I know it's Palpatine. I know it's someone else. Or maybe it's just the two of them? But they want me for a meet and greet. And they'll get one" Stubborn Ass Farmer!
Valno Le Morte
-she felt his turmoil she felt it all though she did not take it personally being a halfbreed queen gave one tough skin. She nods in understanding and agreement. She would not argue and she was probably the only one who would not try to talk him out of it. She played the damsel before she understood better than most what that meant. To go on the inside. Then she caught glimpse of the bracelet she had given him. Better way perhaps?? She would not let him die he knew better but she got the point he was trying to make- Alright…. Now touch the paper or…. -of course there was an or all the talk of her reapers she forgot her basics a grin formed over her lips and she motioned to the bracelet- Or let me leave some of me within you…. -oh if she was a man that would be dirt… Good thing she was not. She meant her fog-
Captain James T. Kirk
Narrowed Eye. Still not Sure. Yet: When it's so in your heart that you know that it's RIGHT. NO LIES. On Valnos Part. None. Stubborn. STUBBORN. If he's going in, it's ALL the WAY. ALL. THE. WAY. – Kirk touches the PAPER. Then demands, "…And a part of you in the bracelet" The Manly Bracelet. "The Bracelet needs to be hidden. On Me. That will be the first thing that they take"
Valno Le Morte
-she takes his narrowed eyes and his scrutiny she was not lying nothing hidden no tricks it was all on the table before him. Figuratively speaking. When he touched the paper words began to form magically just his basic information. Nothing to deep and no words to follow no deal just a tracker per say for her reapers. Now he was protected from death… From her daily duties…. At least for now. She would bring him back at the last second ready to heal. She nods yes manly bracelet- Where are you going to hide it…. -she raised a brow looking over his clothing but her hand reached out slowly to allow her fingers to brush the stone. The grey color began to glow silver with black sparks lasting a few moments before she let out a ragged breath removing her hand the color returning to the light grey of the stone. Pain crossed her features as she took a single shakey breath nodding- It's done…
Captain James T. Kirk
Words On Paper. Information. Basics. No Immediate Orders. -Waiting- Satisfied. "They can get to everything in my pocket dimension. Or maybe not? I don't know?" Frustrated. Yet not happy about that slight pain across her face. "Can you put that bracelet in my soul? Then rip it out once the mission is done? I doubt that they can reach that far?" Grin. "Which will mean a Short Vacation"
Valno Le Morte
-no orders would come this was not a contract nor a claim. Those claimed are usually sexual in relation and neither wanted that. She shook her head slightly mumbling… -if they have a portal master they could…. -a portal master could get into any place really especially other dimensions. Soul transfers were painful though she was not going to tell him that before-hand. He knew now. Then his question. Yes technically she could…. It would hurt like a bitch but it could be done though he had to trust her. She had shown Danvers what souls looked like she wondered if Kirk has seen one… Let alone his own- It will hurt… I will do my best to ease the pain in the process… Let's hope for a short one… -she gave him a authentic smile not a grin nor a smirk no a real warm smile-

Captain James T. Kirk
Portal Masters now? Even while Kirk continued to PACE, followed by yet another breach: to staring out that window, to the darkness. Then looking over his shoulder back at Valno, "…How fast can this be done?"
Valno Le Morte
-she watched him giving him bit space and his time to pace and get as good as he would be alright with everything. Then her eyes looked to his still standing remaining in the same place and tilted her head- It would take less than an hour… though you have to remain calm during the process Kirk… if you freak out or panic in any way the link would be severed and your soul could be severed with it… -her voice was soft yet stern this was her area of expertise-
Captain James T. Kirk
Remain Calm: for an hour???? That was something to think about, for sure. Nods. "Can I be put to sleep for it? Given a sedative? And wake back up when it's done? That way, no problems for either side?"
Valno Le Morte
-she contemplated it mulls it over things and then gives a slight nod- I believe so… you just need to be alive and breathing…. Im not sure you would like to see your soul pulled from you anyway -she grinned-
Captain James T. Kirk
Nods. "Is here good enough? Or could be do this procedure in safer quadrants?" He replies, "Most people want to kill either here or in Persistence"
Valno Le Morte
-she looks around the empty Tavern and shakes her head- People want to kill no matter where they are….. Where would you feel safe? -She raises a brow in question to him-
Captain James T. Kirk
After quiet deliberation, Kirk shrugs, "Here is fine" And eases himself onto a couch, laying down, getting comfortable, and closed his eyes. "…I'm Ready"
Valno Le Morte
-she nods at his words and follows him to the couch kneeling down beside him she rest a gentle hand on his arm her silver fog seeping into him warming him and making him sleepy slowly putting him into a trance like sleep-
Captain James T. Kirk
Kirk dreamed of D-Day, of meeting his DAD for those three days in the Summer, of speaking to Inquisitor Verrutum/Captain Pike, while he was in the ordeal room – while he was asking why he wasn't interested in the Dark Side? And then he dreamed about Danvers and a sense of calm washed over him….
Valno Le Morte
-once he fell asleep her hand moved to his chest and slowly she pulled. She did not pull his clothing or his skin no she pulled his life force from his chest slowly not to sever his connection to his soul. Her fog kept him asleep and dulled the pain. Her jaw clenched in concentration and slightly in the pain she took into herself to ease him. Slowly his glowing bright soul though mixed with streaks of black raised from his chest. This right here is what made Kirk.. well Kirk. She reached down slipping the bracelet from his wrist as his soul hovered just above his chest. And this is where the pain set in. Her hands moved around the soul slowly every so slowly and softly pulled at his soul to part it to make a gap an opening for the bracelet to slide within. Again the fog pumped into him her eyes full of such concentration her jaw still clenched in pain. Finally his soul gave way and parted just enough for her to gently slip the bracelet inside. Then she held it within her hand careful as it mended itself back together and then she would push gently and not physically his soul back into his chest before removing her hand from his arm and now it was her turn to pace. She hurt taking most of the pain into herself her own body was washing it away and it took a lot for her not to damage his soul. She paced waiting for him to awake-
Captain James T. Kirk
Once Kirk fell asleep, he dreamed of The Farm Fields of Iowa. He dreamed of many things to be sure. Yet even as Valno kept him stable: when she removed his soul, with the black taints that riddled over MOST of his heart: due to The Sith. Kirk began to remember Kralls Planetary Cage. And with that memory, came the Pain of when his soul is being removed. Groans turn to YELLS, and YELLS turned to involuntary spasms across that couch. Continuous Spasms, while he lay there – completely at her mercy. Breathing. Not So Well. Yet layerings of the Fog do seem to be calming him down. Calm. Calm. Back, back to when he's thinking about Danvers. Calm. Till she squeezes his darkened soul back into his body again. That Cage. Darkened Cage. Minutes Pass. Maybe an Hour? And he's worse for wear, taking shorter breaths….
Valno Le Morte
-worry fills her glowing silver eyes as she paces a few feet from the couch watching him listening waiting. She did not know how long it had been and rather she did not care. Her brain kept playing through her every movement and her ears listened to his breathing and the beating of his heart. Oh taking his heart out would of been much easier than his soul. Souls were tricky and worry filled her body-
Captain James T. Kirk
Panting. Shorter Breaths. Kirk shot up in the couch to look around him, yet every minute detail was a minute detail of questions. Pain.Intense. He could handle more than THIS. Blinks. Yet he does see Valno and sort of half grins at finding her once he's woken up, "….That was insane"
Valno Le Morte
-she hears the movement before she sees it. Her head spins around to look at him once he shot up. Her eyes scan over him searching scanning just being sure. Danvers would kill her if he came to harm because of her. Then that half grin oh she wanted to slap it off of his face but knew he was alright just by that- Insane? Really? -she nearly grumbles. He was a mortal he could of died-
Captain James T. Kirk
"Insane" Kirk nods the head, though his Blue Eyes turned into an even Darker Hue, "….I had the most fantastical dreams. It was…." Drifts away to some not so good memories. *Cleanse Mind.* Nods. "….I uh….I could tell that you were trying to make it less though, I appreciate that"
Valno Le Morte
-she grins and rolls her eyes to him. Well glad he was alive and well. But then she nodded with a soft giggle- I told you I would do what I could for the pain…. If it went bad… -she shakes her head not wanting to think about it-
 Captain James T. Kirk
Kirk keeps coming back to life. He's worse than a Cock-Roach: in fact, he keeps getting stronger from such incidences. "You Did" Damn near leaping out of the chair: accelerated healing and all of it. Kirk paces towards Valno, "…Which leaves the Big Question. You could have taken my soul, at any time" Yep. "…Even if Danvers and Kara would be pissed" He doubts that a mortal would cause her too much trouble, "…Why did you NOT take it….when you had the chance?" So Damn Close….Almost intruding on personal space….Space-Mans got to know…Foolish Captain….
 Valno Le Morte
-she has never died but oddly looked forward to the day one of her Reapers pulled her own soul from her chest. Not to soon of course but one day. She raised a brow as he nearly leaped out of the chair. He paced towards her and she stood her ground… unwavering… unmoving. Big question? She grinned. Mortals could harm her Kara probably leave her bloody and bruised for a bit but no serious harm. She could of she could have taken his soul right then and there and no one would of known. Why didn't she. Well because when you are the Lady Death there are rules that must be followed- Simply because it was not your time…. -her voice was a near purr. She wanted it yes her body craved it especially holding it within her hands. Though it was not time for his soul to be added to her collection-
Captain James T. Kirk
And maybe he is oh so curious? When a Man has this play to his leash, they can only hope but pull at an imaginary leash, yes? "….And what of death?" Kirk asks, due to ….subtle agreements.. having been made between the two of them. Agreements are Contracts. Nods, "What will I be then? Not that it won't be today? Or tomorrow? Or?" He paced, always intruding on her space, "…Will I have a choice? Will I be a Slave? Will be a Master of My Own Life After Death?" Go on Kirk – Interrogate the woman who just saved your LIFE….
Valno Le Morte
-Pulling an imaginary leash with this woman would not be the smartest thing to do. Death the beautiful end of the living. She would not kill him though she would collect him after he fell. It was her duty. Then the question the interrogations…. This she was accustomed to. Most feared what came after death and wanted to know. The comfort of knowledge. Pacing into her space intruding she groaned reaching out to catch his pacing form. Her hands aimed for his shoulder gently not to hurt or force him though to keep him from pacing around her- Kirk…. spoilers are never any fun… -she grinned to him- When your final time comes… your body will wither away into nothing… and your soul… depending on whom it goes to…. will determine your time in the afterlife
Captain James T. Kirk
That's one of his specialties, though! Pulling leashes! Oh come on! Nods. Although stopped from pacing around her, in her space, maybe even too much for Lady Death? Nods. One big breath followed, "Alright" He says, "…No Spoilers" A tad miffed but he'll get by, "….So what happens now?" Not that he isn't enjoying the quiet respite with Valno….
Valno Le Morte
-watching him circle her as if he was a predator was indeed getting to her. She wanted to reach out and grab him by the neck but he was a friend so it was a gentle grip on his shoulders. She was worn and her strength was slowly building back up. She nodded to his words. She knew to much about to many and knowing when you die is never a good thing and in honesty no one would know where his soul would go until his dying day. At his question her hands fall from his shoulders- Now we see how the bracelet sits within your soul…. part of me is in there as well… if it goes as planned my soul shall never touch or mix with yours…. and the reapers will be there as well to ensure your life will remain. -She nodded slightly- Four to be exact… and you do not die…. -her glowing eyes look towards his-