Feel Free to Use This As a Starter for our RP.
Contact Me By Comments if we aren't friends yet.
If We are already Friends?
Send a Reply/Ideas to my Inbox.
Thank you 🙂
____________________
Time-Frame: Medieval
Continent: The Beginnings of Europe.
Country: Ireland.  
Location: Five Miles outside of Sawyer Castle.
The Sawyer's Primary Castle.
https://upload.wikimedia.org/wikipedia/commons/thumb/c/cc/Coburg-Veste4.jpg/640px-Coburg-Veste4.jpg
)
'The world is a cruel, diabolical: little hovel, piece of land',
Irene Sawyer thought to herself, with a faint smile: while standing with her four armed guards, just inside of the Killing Fields Castle. That Castle has become a symbol of their Victory over this Country. It Now served as a place to Kill those that attempted to end the Sawyer Influence across this Country. 
(

Google Search

: Assassin's Creed)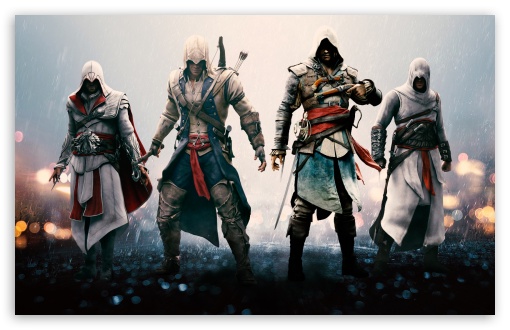 _
The Killing Fields, Five Miles Outside of Sawyer's Castle:
http://www.azurite.ca/lj/camelot4.jpg
 )
The Villain.
The Vampire.
The Gothic Vampire, with Grace, for her every step forward.
No holding back. Ever. No sense of shame. Ever. No regrets. Ever. 
Irene is a Trailblazer: for her kind, and ultimately, for her species.
Irene loves to declare exactly what she is to the victims around her.
Irene Dresses her Gothic Part with Pride/Grandeur in her Physical/Verbal Actions. 
–
(

FC

: After Her Vampire-Lycan-Hybrid-Transformation)
(

FC

: She Has Other Looks, As Well)
https://cdn-img-3.wanelo.com/p/38d/239/8b9/0a78ea9c5f4fe125f83dc48/x354-q80.jpg
)
–
(

FC

: Before Her Vampire-Lycan-Hybird-Transformation)
Blood Elixir Recipe:
Human Blood Bags were always going to be an issue, just as much as they were plentiful. Because Jericho was thinking about the Quality (source) of the Blood: Instead of the Quantity of the Blood. Jericho chose the A+ and B+ for his Blood Elixir Recipe. Why? A+/B+ Blood, are the Richest of their Type. It was an indulgence of taste. The Blood Elixir Recipe started, due to Jericho's finagling, with extending the bloods expiration dates, and by utilizing the highest quality blood available to Irene. Jericho created the Blood Elixir Recipe, calculated the blood/chemical mixtures & properly bottled/sealed those substances together, for the best product available.
Two Perks Resulted from His Blood/Chemical Experimentation's. 
The First Perk: 
Is that The Sun can Kiss across A Vampire's Skin, without consequence.
Save for a little burning to her fingernails, when she first steps outside into the Sun. 
The Second Perk: 
Jericho, without informing Irene, introduced the Lycan Blood into The Blood Elixir.
Now: Irene is a Vampire-Lycan-Hybird. 
–
(FC: Chambord)
http://4.bp.blogspot.com/_xWVvloAdArk/THS2kzQGuRI/AAAAAAAAElA/_16zt3L19O0/s1600/
!!!!!!!!!!!!!!!!!!!!!!!!!!!!!!!!!!!!!!!!!!!!!!!!!!!!!!!!!!!!!!!!!!!!!284352-chambord.jpg)
–
(Darker Color Bottle Contains🙂
(The highest potency available of The Product).
(It's meant to be used for heavy traveling/transport for long duration's).
–
(Lighter Color Bottle Contains🙂
(A lesser potency available of The Product). 
(It's meant to be used within one location).
(No long traveling with this Lighter Bottle).
And Irene's still not happy!
The Sawyer Clan is always raiding, from one Kingdom to the next and claiming that territory as their own. For the tickle of dominating this Entire Continent, from one coast to the other: is what's keeping old Irene Hopeful. For the villagers, the peasants and the ne'er-do-well's: were never that much of a problem. She wants this Entire Continent For Herself. Much like Her Father, Jericho Sawyer. Even the saltiness of a few grand army's to fight against The Sawyer Name, has given Irene a little bit of a chuckle over in time. A Laugh. The War's. Which was Proceeded by The predictable negotiations to surrender from the failed side. This brought joy to Irene! And surrender they will! Their wives, husbands, children, soldiers, and castles. Most importantly, Their Land. Everything that the villagers held dear. Family, Gone. Friends, Lost. Their Treasures, Destroyed by the Victors Hands and Culled For Coin. 
In Vampire age:
Irene's maybe, 300 to 500 years old? Young. Very Old? Who was counting?
Still young among those who called her 'child', and, 'little teeth'.
She hates hearing that!
–
Irene has two frustrations.
Irene's (Dhampir) Father: Jericho Sawyer.

Jericho is losing His Power over the Castle Guards/Surrounding Army.
This means, that the Soldiers, Honor Irene's orders: over Jericho's.
Irene's (Human) Brother: Marlon Sawyer.
Marlon is a gentle soul.
But he needs to be Killed by Public Execution in The Killing Fields Castle. Jericho believes the same thing, since they've talked about it quite often. In the mean-time. Marlon is free to roam around the Primary Castle, to mingle with the people, to play his musical instruments and be the Bard of whatever Territory they occupy next.
– 
Irene's Ambitions:
Irene longs for something more in this life.
Palpable. Monetary. Bounty Filled. Recognition. 
She wants that Fugitive Red Haired Witch, who was hiding out within the area. However: the villagers are choosing NOT to reveal the Witches location. It meant more blood-shed. The villager's strength was honorable, but it will NOT last…
–
Presently:
Irene stood with her Four Elite Knights, staring upwards out of The Killing Fields Castle.
One that was brought down by the Sawyers over Six years ago.
Fascinating, she thought. How many warriors, and regal-types have died here? 
They never got a number of blood bags to care to count. 
Castle Guards, Surrounding Army:
The guards have no defined Regalia. Save for Elements of Red: which was sparse, as it was hidden. All of the guards, look entirely different, from the next one. Obscured. Nor did these guards, whose numbers continue to climb, (and may well be over 20,000+ men throughout this area): never wished to advertise their true identities. Their Skill: Unrivaled. Their Numbers: Inconsequential. Their Goal: Conquest. Why: Obscurity Breeds Conquest. And: Conquest is Everything. 
(

Google Search

: Assassin's Creed)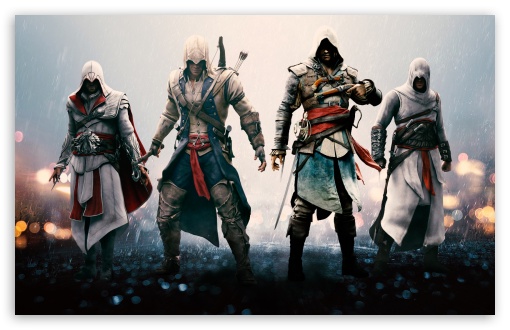 _
The Killing Fields, Five Miles Outside of Sawyer's Castle:
http://www.azurite.ca/lj/camelot4.jpg
 )
"I want that Red-Haired-Witch!" Irene declared to the soldier off to her right.
The soldier off to her right, stoically responds, "…We may have a new lead as to where she could be located" 
Irene started to pace, within the area of The Killing Fields, "…And? Where is this new lead?" Sniffing the heavy scent of blood which would remain across this land. In truth, it was a little shot of paradise for Irene. Every step she took, was a replay of their Monumental Victory over this land and the people that were forced to remain here. Those that tried to flee, were public executed.
"Your brother might know", the soldier off to her right says, "…He's been quieter than usual. No piano playing. No dancing with the ladies. He's been reading more books than usual. Writing sonnets", the soldiers have allowed this for the reasoning's of surveillance. Offhandedly, the soldier off to her right remarks, "The witch may even be Within the Castles Walls"
Irene stopped her pacing, "…You think that Marlon could be That DAFT?"
The soldier in question, is quiet for a second, "We have to explore all the options. The villagers are being too valiant for mere simple folk".
__________________
Posting Location Information:
Main, Private Messages and The Inbox.
–
RP Stats, Key Points For RP, (Must Read):
https://www.rolepages.com/profiles/blogs/rp-stats
–
My Character Lists, (Must Read): 
(Each of these character blogs)
(Are Always Being: UPDATED)
(WATCH THIS SPACE – Points To The Character Lists Blog)
https://www.rolepages.com/profiles/blogs/character-lists
–
My (Medieval) Starter Blog, (Must Read):
This Main Starter is for Irene Sawyer.
These are the Characters that The Blog Covers:
Autumn Worrick, Edmund Scott, Irene Sawyer,
Jericho Sawyer, Marion Vidal, and Marlon Sawyer.
https://www.rolepages.com/profiles/blogs/the-starter-irene-sawyer-ot…
–
Edmund Scott / Marion Vidal, are NOT Discussed, in this Starter Blog.
They will be brought in at some point: As well as my other Characters.
Much Like, Leaner & Dr. Vogel: For This Medieval Story.
Please: Read All Of The Blogs First.
Before Contacting Me.
Thank You.
—————–
The Witch. (Human):
https://www.rolepages.com/profiles/blogs/autumn-worrick-the-witch
)
Irene's Father. (Dhampir):
https://www.rolepages.com/profiles/blogs/jericho-sawyer
 )
Irene's Brother. (Human):
https://www.rolepages.com/profiles/blogs/marlon-sawyer
)
Irene Sawyer, (Vampire-Lycan-Hybrid):
https://www.rolepages.com/profiles/blogs/irene-sawyer
 )
The Destroyer. (Human):
https://www.rolepages.com/profiles/blogs/edmund-gerard-scott
)
The Deserter:
https://www.rolepages.com/profiles/blogs/marion-vidal
)